RudderStack is a customer data platform with a focus on providing an open-source, developer-friendly platform for managing customer data.
RudderStack offers a range of features and tools, including data integration and management, audience segmentation, and integration with a wide range of data sources and destinations.
It is also designed to be easy to customise and integrate with other tools and systems, allowing businesses to use customer data to inform their marketing strategies and improve their customer experiences.
The platform is designed to handle large volumes of data from the free to paid versions of their cloud based platform and if required could be scaled to open source in house management (potentially billions of tracked events).
Pros:
Open-source and developer-friendly: It's the only platform I could find that has an open source version. This means if you have your own dev team the tool could be used with no subscription fee for large volumes.
Scalability and performance: RudderStack is designed to handle large volumes of data and to process it in real-time, making it a good fit for businesses that need to process and analyse large amounts of customer data on an ongoing basis.
Integration with other tools and platforms: Rudderstack has over 180 integrations with other tools and platforms.
Data Governance: Out of the box Data Governance with real time transformations, Audience building capabilities and flexibility for folks who are technical enough to build within RudderStack.
Good Support: Even the free customers can join their slack channels, learn from other users and add to the conversation. The support team usually answers within 24 hours and I personally got a good response when I pointed out a bug in their Gatsby deployment. They just fixed it and sent me a patch. You can't ask for better than that.
Good free version: Rudderstack offers a free version of its cloud platform that allows businesses to process up to 1 million events per month.
Best fit for: Companies new to CDPs that want an easy solution to manage that allows the business to scale as they grow. 1M events per month is enough events for nearly all businesses to test the tool. Also a great fit for companies who want to own their data in a data warehouse and send audiences from their data warehouse to downstream tools.
Cons:
Subscription-based pricing: RudderStack is priced on a per event basis, which means that pricing scales with usage. This can be a disadvantage for businesses that are looking for a one-time purchase or that want more control over their costs.
No Content generation: No dynamic content generation unlike some other solutions. For instance there is no ability to create ads and dynamically manage them with the tool directly, you would always need an integration.
Designed for a developer community: RudderStack is designed for a developer community and is less packaged than some other customer data platforms. This can be a disadvantage for businesses that are looking for a more straightforward solution or that do not have in-house development resources.
Worst fit for: Companies that have very little in the way of technical support would likely need to employ an agency or Rudderstack engineering teams.
Myles McDonald, Director of partnerships agrees;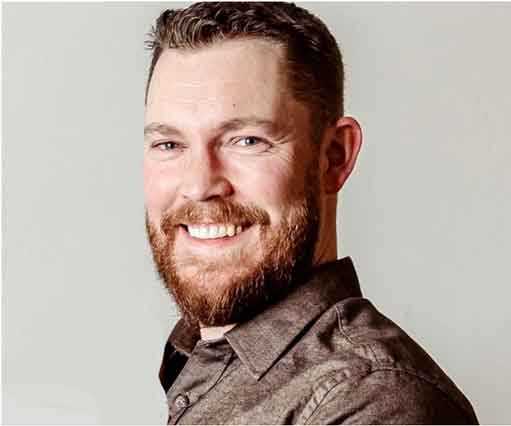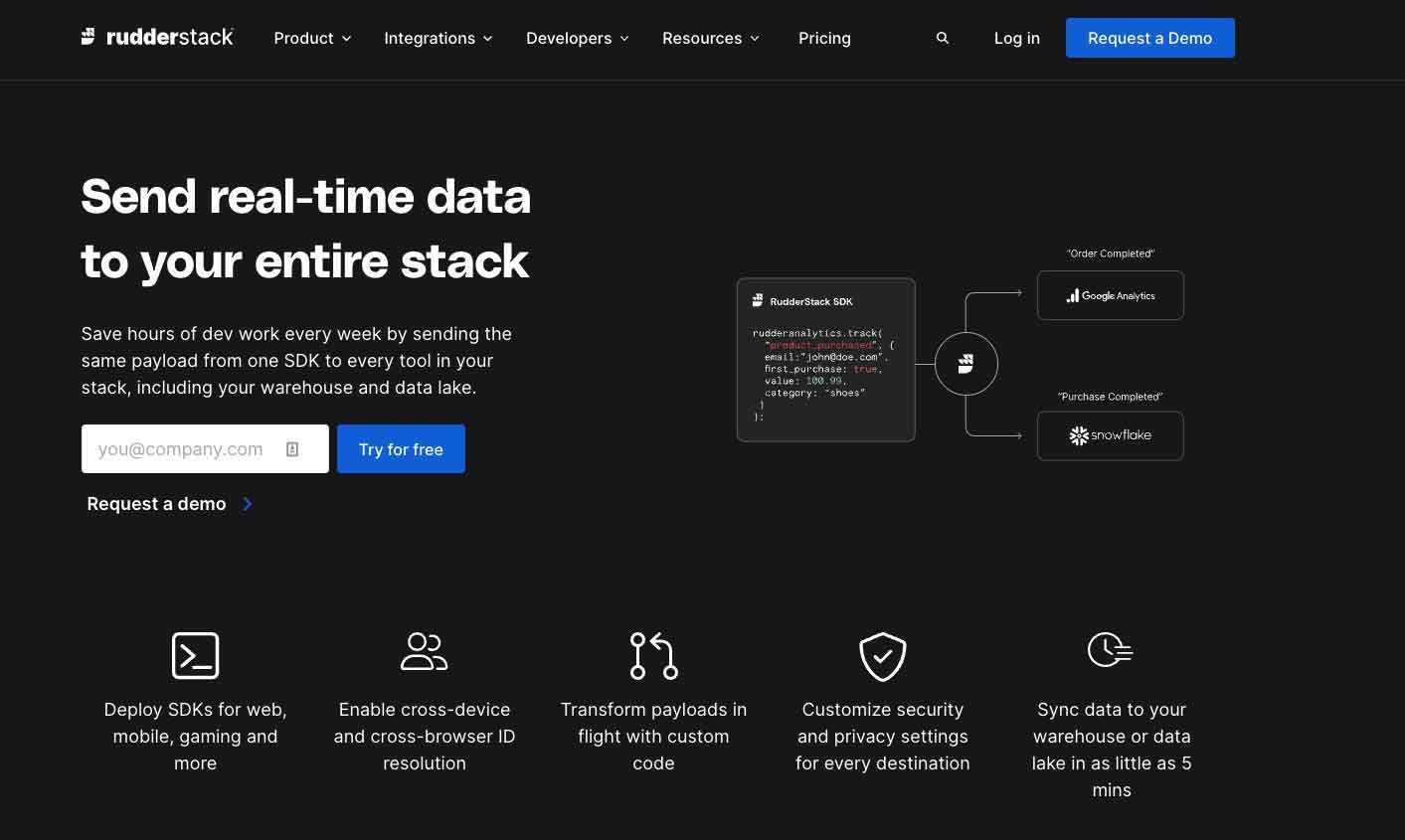 Customer Case Study: Magic Eden
The Challenge
Magic Eden is the world's number one NFT marketplace using the Solana blockchain. It is a purely virtual entity. There are no fulfilment centres, and the company does not sell any physical products. The entire customer journey happens online, and users are both buyers and sellers of NFTs. Every click, keystroke, and tap on its website and app is a touchpoint that can be captured, tracked, and analysed to improve the user experience and product offering.
Hayden Ng Head of Analytics at Magic Eden says "Magic Eden is a virtual entity in the crypto/NFT space. Every click, keystroke, and tap on our website and app is a touchpoint that can be captured, tracked, and analyzed to improve the user experience and our product offering. It integrates seamlessly with our NoSQL environment to process vast quantities of structured and unstructured data. RudderStack has future-proofed our platform in the fast moving cryptocurrency space, where change is measured in hours and days."
"We want to understand how customers engage with our platform, we want to know how users make purchase and trade decisions, what they do before buying something, how often they look at an NFT, and how they place bids.
"We're barely out of the starting block," he adds. "We are new to the NFT space, and this is a young market. There's so much potential, and we need a platform that can keep pace with our growth potential."
Solution: A Flexible Warehouse-First Customer Data Platform
Hayden admits that the search for a CDP was all too brief. "Practically, there were two contenders," he says. "Segment and RudderStack." He goes on to explain that Segment fell quickly to the wayside. "We're a cryptocurrency company, and data security is important to us. Segment stores our customer data in their database whereas RudderStack allows us to encrypt and route it directly to our data lake."
The other concern was the speed of implementation. Magic Eden went from concept to rollout in a couple of weeks, and RudderStack's API-based CDP was easier to integrate into the company's workflow than Segment's UI-based platform.
Magic Eden's engineers deployed RudderStack in 24 hours and started to send user events into its data lake within 30 minutes.
The company's website resides in staging and production environments that run on MongoDB and a data warehouse that lives on Amazon S3 buckets accessed via the Databricks File System. This NoSQL setup is flexible, scalable, and can store, process, and query vast quantities of structured and unstructured, easy-to-understand data.
Results: The Flexibility to Adapt to a Changing NFT and Cryptocurrency Landscape
Within six months of going online, Magic Eden grew its market share to 95% of the Solana NFT ecosystem. The company continues to refine its product offering, and Ng attributes this success to RudderStack's speed and ease of implementation. "RudderStack is not just off the shelf. It's customisable, and we can add traits from our website to the event feed that gets fired and streamed into our database. We have implemented RudderStack options that have taken customer visibility on our site from 25% to 100%."
"We have an incredible team of engineers," Ng explains. "They rolled out RudderStack in a day and then went back to what they do best: building the right tools, products, and features for our customers. With any other CDPs, our engineers would have to spend a lot of their time coding and maintaining behavioural tracking and analytics tools. Now, they wait for our analytics team to break down site visitor data and supply metrics that will drive changes to our website."
Ng also appreciates RudderStack's flexibility. "It's not just off the shelf," he says. "It's customisable, and we can add traits from our website to the event feed that gets fired and streamed into our database."
RudderStack's speed of implementation, customisability, scalability, and deep visibility into event data have given Magic Eden a solid foundation to pivot in the rapidly evolving NFT and cryptocurrency space. Solana's recent move into digital payments is driving interest in the coin, and Ng is looking forward to welcoming new users to Magic Eden's platform.
"Solana lowered the barrier for creators and collectors by reducing transaction fees and speeding up processing time. Solana Pay is drawing more people to the Solana ecosystem, and thanks to RudderStack, Magic Eden is ready for them," concludes Ng.