In today's world, businesses need to stay ahead of the curve in order to remain competitive. As the saying goes, "you have to spend money to make money" – but one way to do so without spending on an executive level salary is by hiring a fractional Chief Analytics Officer (CAO) or Chief Data Officer.
What Is A Fractional Chief Analytics Officer?
A fractional CAO is a highly skilled analytics professional who works part-time for a company; they usually work remotely or come into the office once or twice a week. This type of arrangement offers several advantages over having a full-time CAO: firstly, it allows businesses to access specialized expertise without having to pay for it full-time; secondly, it provides flexibility when there is an urgent need for specific data analysis; and thirdly, it frees up resources that can be used on other projects.
Fractional CAOs are well placed to identify opportunities in data that could potentially result in increased efficiency and revenue growth for the business. They are experienced at developing strategies that help organisations optimise their operations, leverage insights from data, and drive innovation. Employing a fractional CAO can give you confidence that you are making smart decisions with your data and staying ahead of the competition.
What does a Fractional Chief Analytics Officer do?
They create strategies to collect and analyse customer and market data, then develop custom reports that provide insight into consumer behaviour, marketing trends, and competitive intelligence. This helps companies identify opportunities for growth while providing them with actionable insights they can use to make informed decisions.
In addition to their analytical skills, FCAOs also have a deep understanding of how business works. They use this knowledge to develop strategies that will drive long-term success and growth for the company. They guide programmers and data scientists so that their work is aligned with business goals. In short, FCAOs are a useful asset for any business looking to maximise its potential in today's data driven world.
Of course I would say that wouldn't I? As a guy making a living at this of course I would. However I believe there is a place for us analytical nerdy types to create value in any organisation.
How Do Chief Analytics Officers Create Value?
Firstly it's by quickly getting to grips with your business. Many FCAOs will come from consulting backgrounds meaning they will have worked in a wide range of businesses. They will have worked with CFOs, executive boards in large companies, IT professionals or CTOs, marketing directors or CMOs, CEOs etc. This means they get a wide grounding on what's important to many different businesses. They should understand what makes a difference to your business and then be able to translate the business goals into data use cases that then translate to the tools you need that will work with what you have and be on budget.
Having that kind of experienced professional on board who understands the importance of data-driven decision making is essential for staying competitive in an increasingly digital world. With a fractional CAO closely examining your data, your tools, your processes and creating cases that make sense for your business you can be sure that your company is taking advantage of every opportunity available to it while remaining one step ahead of the competition.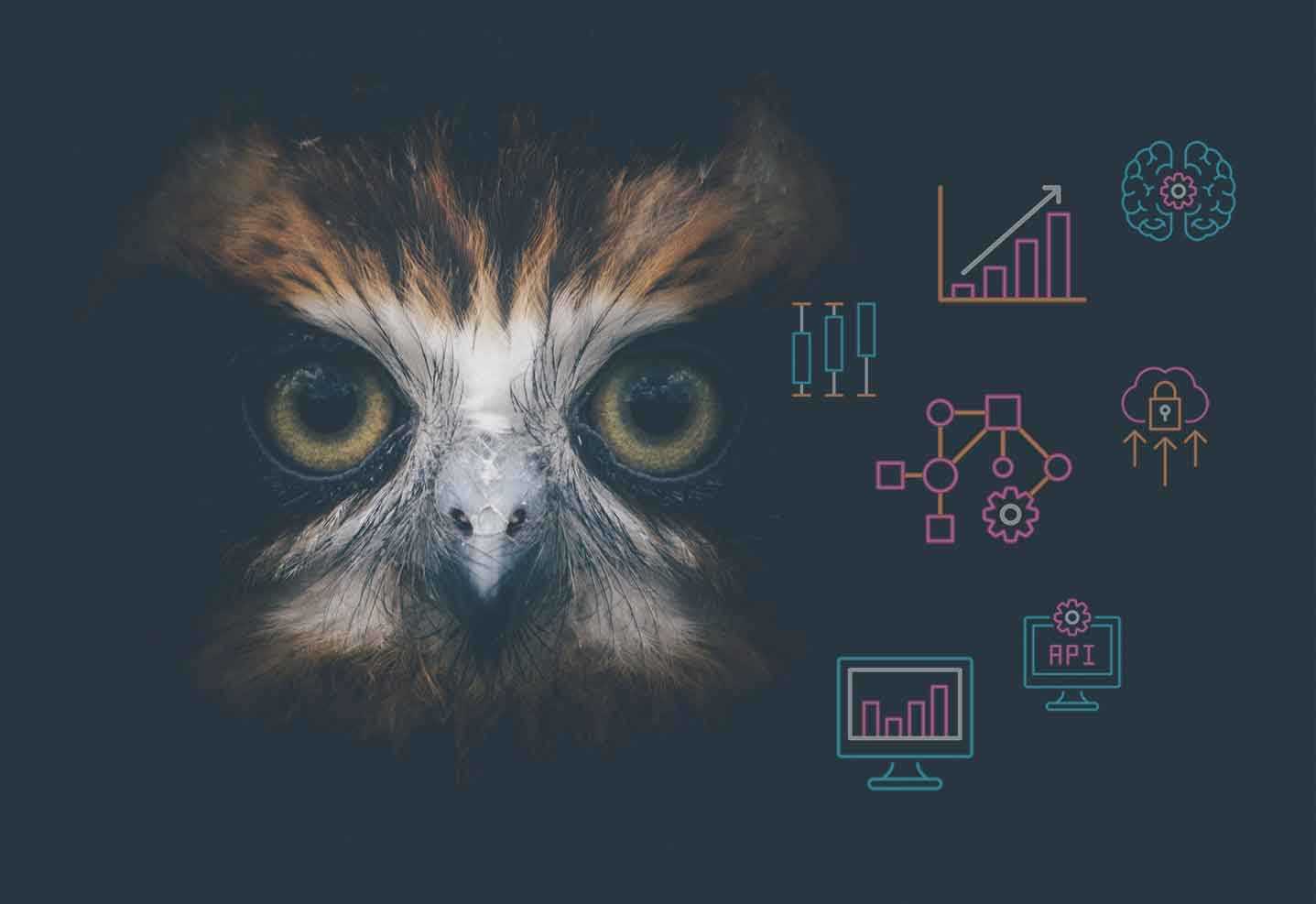 How Will My Business Benefit From A Data Driven Strategy
The benefits of investing in a data-driven strategy are numerous. For starters, it helps you better understand your customers' needs and preferences so you can tailor your products or services accordingly. Additionally, it gives you access to real-time competitive intelligence which allows you to anticipate future trends and stay ahead of the competition. It also provides valuable insights into marketing campaigns so you can make sure they're reaching the right audiences at the right time.
For instance, I would ensure any company I work with has a single source of truth for it's data using a CDP and following best practices around data governance. A customer data platform (CDP) could be just what you need; as a Fractional CAO I would recommend you have one of these in your company toolbox.
What Is A Customer Data Platform?
A CDP is an integrated platform that collects and organises customer data from multiple sources, allowing companies to gain deeper insights into their customers' behaviours and preferences.
The benefits of investing in a CDP are significant. By having all your customer data in one place, you can more easily identify key trends and build better relationships with customers. Additionally, a CDP provides a centralised source for segmenting customers based on their behaviour or preferences; this allows you to target campaigns more effectively and increases your chances of success. Finally, with access to real-time insights into customer behaviors, you can make smarter decisions about how best to engage with them - enabling you to personalize experiences like never before.
A CDP is a powerful tool that can transform the way businesses interact with their customers.
CDPs however are only as good as the people using them and there should be a framework around mapping and defining your data use cases so that you get the most out of them. This would be part of the fractional CAO's job description to make sure your team is using the data.
What Are Data Use Cases?
When it comes to leveraging customer data for maximum impact, data use cases are key. Data use cases involve planning how your customer data is used, what the impact using the data will have to the business and gauging how difficult it will be to achieve your use case goal with the tools you have available. DUCs can be created for a range of activities, from predictive analytics to customer segmentation. By understanding what data is available and how it can be used, and effectively prioritising the work to be done, businesses can unlock powerful insights that will drive innovation and enable them to make smarter decisions.
By leveraging customer data, businesses can tailor their offerings to meet the unique needs of their customers - resulting in higher engagement and loyalty. Additionally, by using customer data to identify areas of opportunity or uncover hidden trends, businesses can create targeted campaigns that will have a greater chance of success.
Data use cases are useful for any organisation looking to maximise the value of its customer data. With careful planning and execution, they can help you get the most out of your CDP and drive long-term growth and success.
Successfully Identifying Opportunities
From helping you identify areas of opportunity through Data Use cases to optimising customer segmentation strategies, an FCAO is a valuable addition to any team looking for results. They bring with them years of experience in the industry and access to cutting-edge technology that will help you stay ahead of the competition. So if you're serious about driving innovation and unlocking the power of your customer data - investing in a fractional Chief Analytics Officer could be just what you need!
Final words
A full time chief analytics officer or chief data officer would be in the high 6 figure range (€300,000+ a year) depending on the size and complexity of your business. I've personally worked with every kind of business sector, from start ups to companies with 100s of thousands of employees ranked in the top 500 companies in the world.
Hiring a fractional CAO is a great way to benefit from data-driven strategies without committing to employing a full-time executive. I'm biased of course! But if you're interested in learning more then please drop me a line.